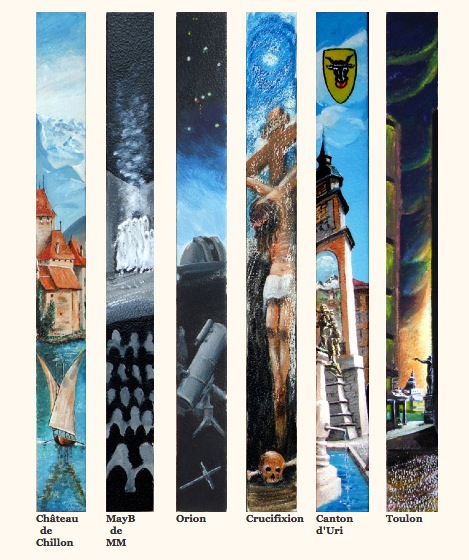 Draughtsman of always (since 1960) and, since 2002 inspired by the landscapes which Tuscany inspires to him since 2002 (Italy in general and of its cultural attractions and Dolce Vità and Idleness), louis-garden currently live in France where its workshop is, precisely into Dauphiné close to Savoy; he exerts his talents on many of other subjects, as Quadritorri individual following testifies to it:
Chillon's Castle seen lake with a boat of Méry.
Chalky impression of the spectacle May B. of Maguy Marin, seen in Chambéry.
2009, year of Astronomy (an old passion since its 10 years).
Crucifixion style fresco, station XII of the

Via Crucis

complete.
Elément du

Monument à Willheim Tell

à Altdorf (serie of the swiss

Cantons

)
Le port de Toulon et le Cuverville au coucher du soleil.
... and sculpture takes him by surprise in the fall of 2010 for old faces.
... and learning to oil paint is needed for its Télescopages series in 2011.
More detailed biographical note (in French) on Artabus
Artist # 010141 registered with the International Association of Art de l'UNESCO.